Check Out My TestoFuel Review Here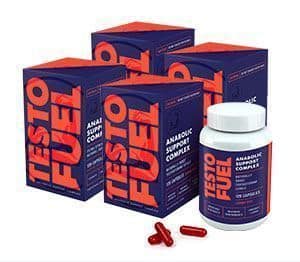 Supplement companies had quite a challenge after the ban of the powerful pro hormones. There may have been some health risks but let's be honest, pro hormones worked and they worked well. For a while it didn't seem that the days of potent testosterone boosters were behind us. But that didn't stop our industry.
Supplement manufacturers began working with scientists and professionals to find ingredients that delivered substantial muscle gains yet that were safe, and more importantly, legal. That being said, I'm giving you my review on one of these powerful and proven testosterone boosters, my D-Pol review from Purus Labs.
What is D-POL from Purus Labs?
Purus Labs D-POL is advertised as far more than just a testosterone booster. It's several supplements in one. While D-Pol optimizes natural testosterone levels it also increases blood flow and delivers more oxygen to your muscles. There's also a nutrient delivery system which sustains muscle energy and vasodilation. In short, taking D-Pol should allow you to workout harder, and longer.
My Use/Dosage of D-Pol
Purus Labs suggests taking 1 serving of D-Pol once a day, and 60 minutes prior to your workout with food. It states to use D-POL with Muscle Marinade. I didn't have Muscle Marinade at the time and I also train early mornings.
So instead, I stacked D-Pol with Purus Labs Condense pre workout as soon as I woke up. I don't have a full meal before working out but I do normally take a scoop of whey protein when I wake up followed by whatever pre workout I'm taking, so this is when I took D-Pol and Condense. On my non-training days, which are usually the weekends, I took 1 serving of D-Pol with my breakfast.
D-POL Review – Test Booster
This is going to sound fake and cliche but I've never taken any supplement like Purus Labs D-Pol before. Up to this point I had only taken a couple of supplements with DAA (D-Aspartic Acid), and I wasn't too familiar with nitrates or ingredients that deliver more oxygen to the muscle. In saying all of that I wasn't quite sure what to expect but on day one of starting D-Pol I certainly knew something was going on.
I had already been taking Purus Labs Condense pre workout for about a week. I was happy with the results and didn't want to add anything to that; however, D-Pol is said to be taken before your workouts so I stacked D-Pol with Condense. I certainly felt the effects of the increased oxygen and blood flow from day one. Because of this I upped my training volume.
I was pumping out more sets and reps, and I noticed my overall power increased. I also noticed muscle hardening without changing anything in my diet.
D-Pol Review – Pros: Noticeable effects of increased testosterone, works almost instantly, increase oxygen to the muscle, contains effective doses of key ingredients, muscle hardening, increased strength, increased libido, and enhanced power.
D-Pol Review – Cons: None, other than the fact you will plateau at some point.
D-POL Review Conclusion
One important factor I must mention about Purus Labs D-Pol is not only are the ingredients high in quality but there's more than the effective dose of each ingredient. This is something that is rare to see in most supplements, especially testosterone boosters. D-Pol is power packed in D-Aspartic Acid, Nitratine, and Vitamin D3 as it's testosterone, ATP, and vasodilatory oxygen matrix. It also contains Carbpol which is an extended release polymer. And there's a hefty dose of B vitamins (B6, B9, and B12).
In my Purus Labs D-Pol review, I realized it is definitely something I will take again in the near future. I prefer to stay on supplements like this for at least two cycles to see it's full potential. Also, after taking D-Pol and Condense, I'm a new fan of Purus Labs and plan on trying more of their supplements. If you're looking for a natural testosterone booster with an edge, give Purus Labs D-Pol a try.
Train with Passion,
Jason Stallworth