Lean Muscle Building Program is the most challenging training program you'll ever go through, and the most rewarding!

Here's what you can expect…
Gain lean, quality muscle
Bring out striations and cuts
Lean and muscular look
Continous progress with 3 training phases
Eliminates the need for 'bulking' and 'cutting'
Both MEN and WOMEN can make lean gains from this program
Hi, I'm Jason, owner of TheMuscleProgram.com and fitness writer for several trusted sites. For over a decade, hundreds have gained results and have changed both their physique and life with my programs.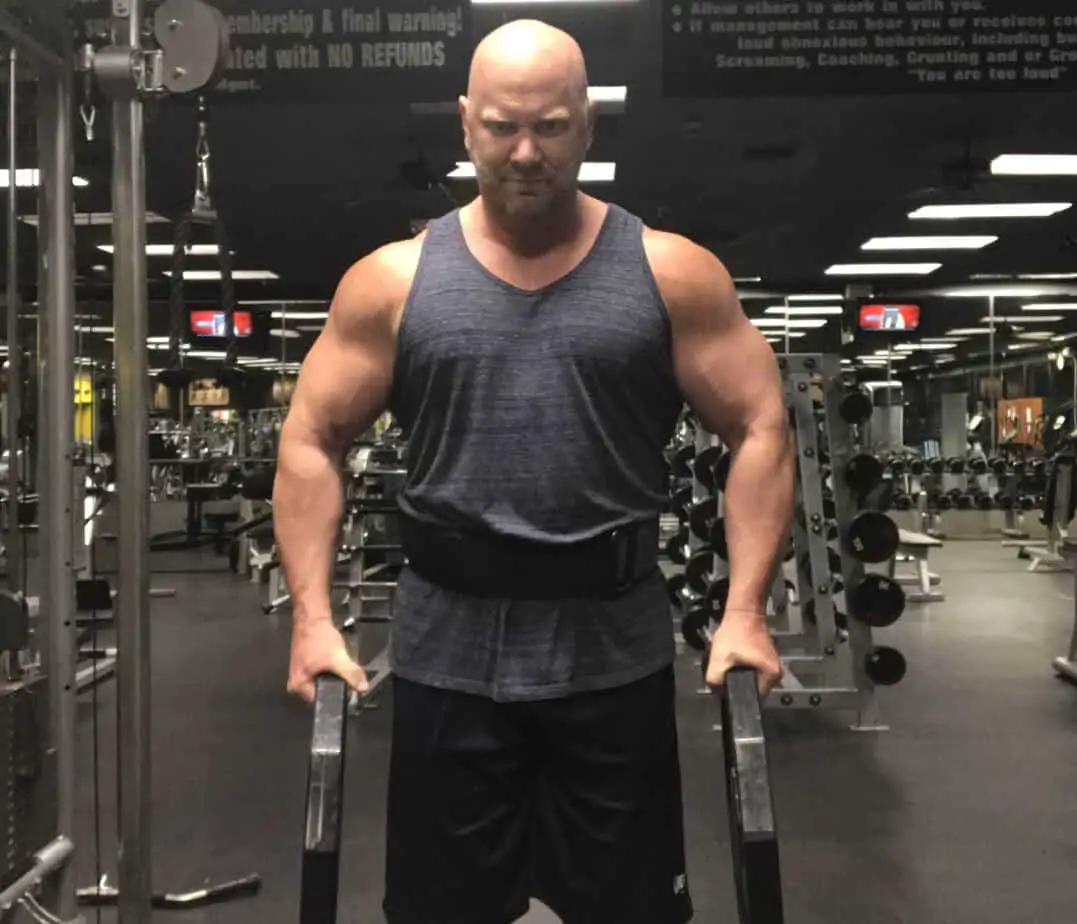 Is It Really Possible To Burn Fat and Gain Lean Muscle at the Same Time?
The answer for most people is NO. I'm not trying to be mean or unfair.
But let's get real. Most people aren't willing to put in the hard work and effort it takes to get shredded and maintain lean muscle.
However, you're different. The fact that you're reading this means that you already have what it takes.
You are committed, you don't miss workouts, and you will stop at nothing to make lean gains.
But there's still that question looming… 'Can I really pack on lean muscle if my goal is to get shredded?'
Everything You've Been Told About Lean Muscle Is Wrong
The problem is that we've been taught that we have to focus on one or the other. We've been told that if you want to get lean, forget about gaining muscle.
In fact, most people accept that they will lose some muscle when getting shredded. Well, I think that's crap! And that's exactly why I created the Lean Muscle Building Program.
12 Weeks To Shredded Muscle
I'm going to show you exactly how to do this through a 12-week series of workouts using the most effective techniques, paired with the most effective nutrition (you'll be amazed at how simple I make this for you!).
Now, these aren't going to be the typical bodybuilding workouts you're used to. There's a complete 3-phase system (so you're training will actually change every 4 weeks to continuously shock your muscles, forcing your body to burn fat and build more muscle at the same time.
This is an entire training SYSTEM, and you're going to learn every component necessary for making lean gains.
Why Most People Fail At Building Shredded Muscle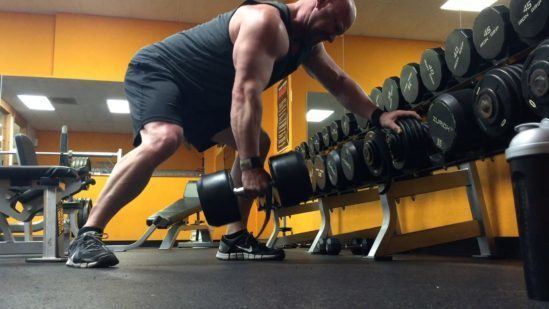 There are actually 2 reasons most people fail at getting lean while maintaining their hard-earned muscle…
They overcomplicate the process because it seems impossible to do both
They're just winging it and not following a proven program
The process of getting lean while making gains isn't complicated at all. It only requires that you stay focused on your goals. And to do that, it helps to have a 'roadmap' to guide you, which is the Lean Muscle Building Program.
How To Get Shredded And Build Lean Muscle
Intensity of workouts – build more lean muscle faster by increasing intensity
Variety of workouts – knowing when to change your workouts (our muscles adapt quickly to the same workout)
Sequence of exercises – the most effective way to build both strength and lean muscle
Nutrient timing – getting this wrong can kill your gains
Meal planning – one of the most difficult yet needed things to do for lean gains
Proper Mindset – I should have put mindset first because this is where it starts
**My Lean Muscle Building Program covers all of this and more…
Maximize Your Time in the Gym and Results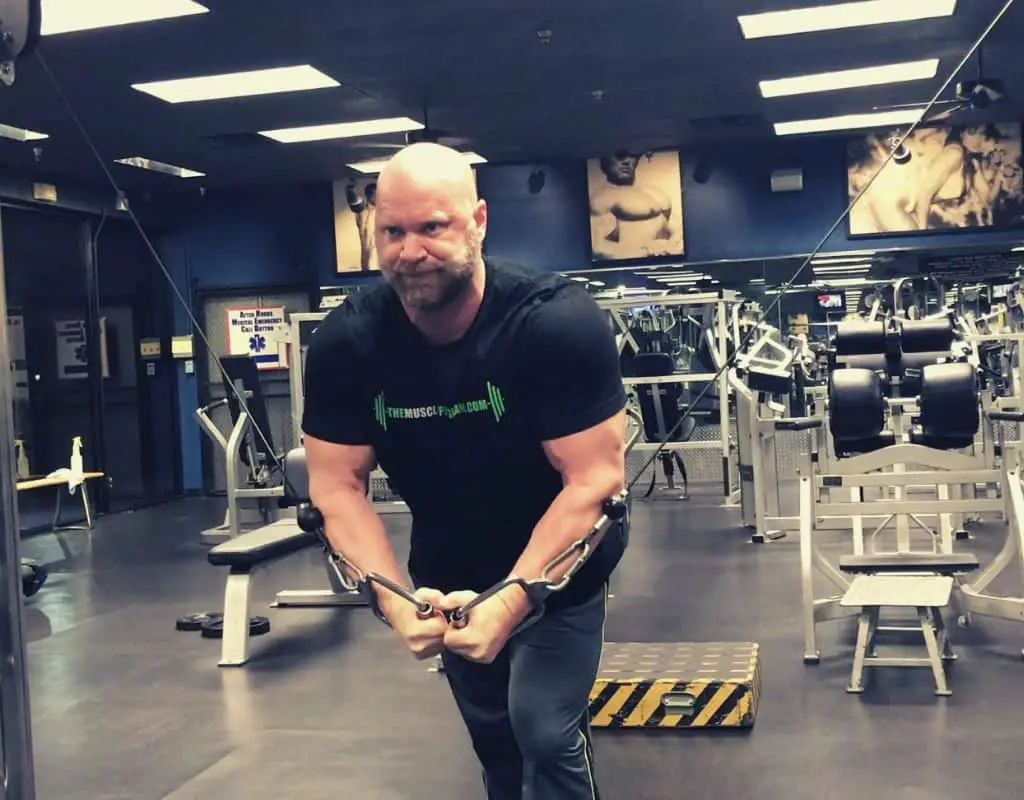 The Lean Muscle Building Program is a complete 12-week muscle-building program that's going to help you maximize your efforts both inside and outside of the gym.
It's based on proven weight training methods combined with powerful techniques that will make you leaner, stronger, and shredded.
There are 3-Phases of the Lean Muscle Building Program…
Phase 1 – LEAN GAINS: The first 4 weeks your goal is to simply build muscle and maximize strength. Here you are developing the foundation and prepping for weeks to come.
Phase II – EXTREME CONDITIONING: The next 4 weeks you're going to be ramping up the intensity of your workouts, getting your body and muscles in top shape. You're going to have to push yourself! 
Phase III – GETTING SHREDDED: The last 4 weeks are going to be workouts from hell!
Here's What You Get…
Mindset training – kill every workout with my mental techniques
'How to' descriptions and images for exercises
Special techniques that will force your muscles to grow
3-phase 12 week workout plan and schedule
Nutrition guide – learn what foods work best for lean gains
Meal prep schedule and plan
Supplement guide
What to do after you complete this program
Start The Lean Muscle Building Program Now!
If you're serious about gaining lean muscle and getting shredded, and if you're ready to commit to a 12-week program that's going to get you there, then you need to start the Lean Muscle Building Program today!
Everything you need to achieve success is laid out for you in simple-to-follow steps.
You'll go through a 3-phase workout system that takes you through a calculated process to make those lean gains and cut body fat.
And I give you all of the tools and tips you need to push through these workouts (they will be tough).
But it gets better…
You'll also get a full nutrition and supplement guide. This will help you stay on top of your goals (and my supplement guide will save you a ton of $).
Start Now