The challenge in gaining mass isn't lifting weights or eating big – It's knowing what to cook!
In this post, you're going to get 5 easy-to-cook mass building recipes!
I'm going to show you exactly what ingredients you need for each meal, and how to prep and cook it. And the best part is there are some meals you can cook 'mass' amounts to have several meals!
What Type of Meals Are These?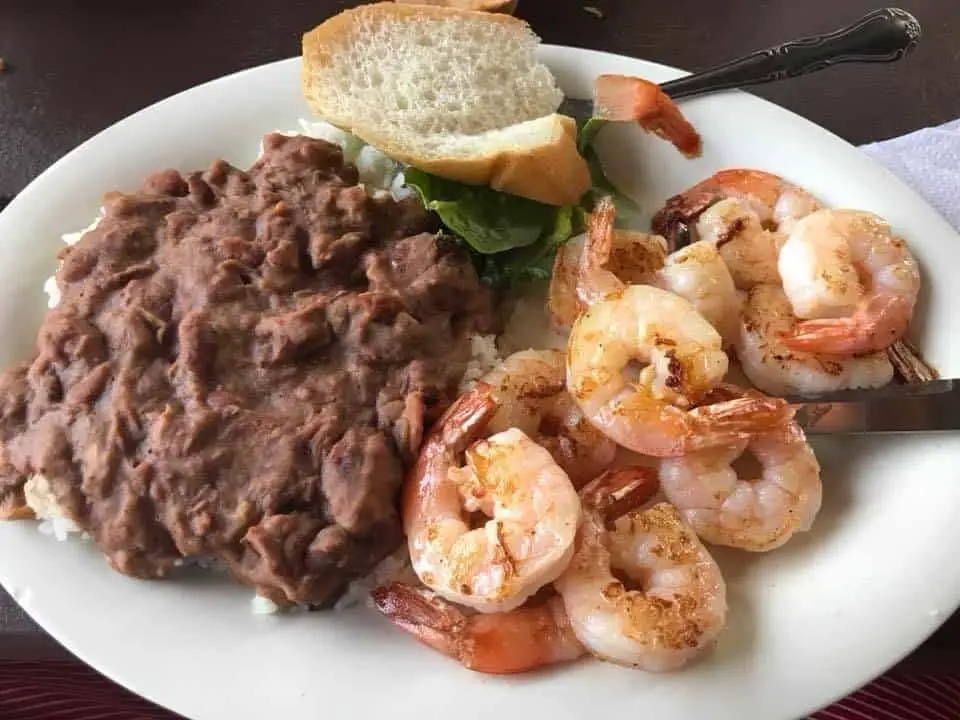 Before we get into the recipes, you should be aware that these meals do not fit any popular fad or trendy diet agenda. And it's certainly not Keto. 
You're going to be eating plenty of…
Quality protein for building muscle
High amounts of carbohydrates to give you energy and fuel for growth
Adequate amounts of healthy fats to help your joints and overall health
Who These Recipes Are For?
This should be obvious but let me clarify that these mass building recipes are for those looking to pack on muscle mass. These meals are especially great for hardgainers (those who have a hard time packing on muscle and gaining weight). 
The caveat is you can't be worried about gaining a little fat. Of course, your goal is not to get fat, but in the process of making mass gains and building muscle, there is a chance you may gain a little fat with all of the calories you'll be eating. 
That being said, if you're overweight I suggest going on a cutting diet. The recipes below can work out for you, but you'll want to greatly reduce the number of carbs in these meals. 
Or just go to this post: Meal Plans to Get Lean
Mass Building Recipe 1: Thai Curry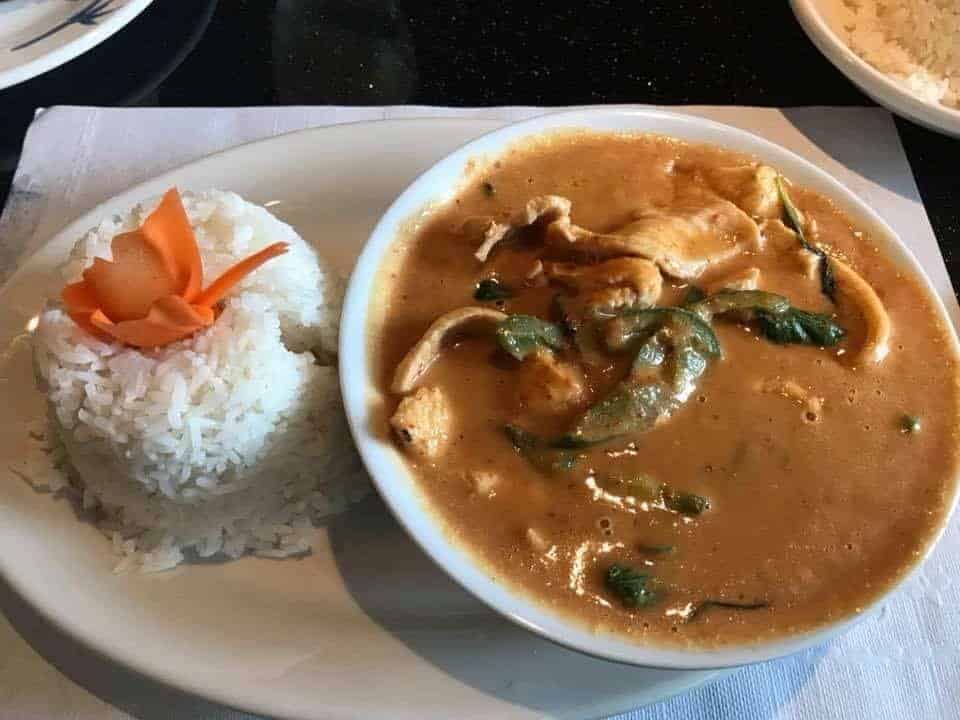 Thai Panang Curry with Chicken This is one of my personal favorites! I eat a ton of Thai food (my wife is half Thai). So I learned how to cook Thai curry dishes and now I'm passing this recipe on to you.
What makes Thai Panang curry a mass building meal is the fact that it's loaded with chicken that you can eat for days (because it tastes so awesome being cooked in the curry!).

And you're going to carb up with Jasmine rice.   I suggest eating at least 8 ounces of chicken and 2 servings of rice for this meal for mass gains. 
Prep time: 10 minutes
Cook time: 25 minutes
Ingredients
1 lb of chicken breast or chicken strips
1 can of coconut milk
1 can of Panang curry paste fish sauce brown sugar Jasmine rice
Instructions
Cook rice first (just use a normal rice cooker…I'm not going to put the instructions for cooking rice!!).
While this is cooking, which will take 20 minutes or so, you can do the rest.
Pour 1 can of coconut milk into a stove-top pot and turn on stove heat to low-medium
Mix in 1 can of curry paste
Mix in 1 teaspoon of brown sugar
Mix in 3-4 tablespoons of fish sauce
Cut up chicken into cubes or smaller pieces and cook on a pan until chicken is brown
Mix chicken pieces into the pot with curry ingredients
Cover and turn heat down to low
Let it cook for 20-25 minutes
Mass Building Recipe 2: Taco Soup
Taco Soup One of the easiest mass building meals to cook is my taco soup recipe. And the most awesome part of this recipe is you can 'set it and forget it' because you're cooking it in a crockpot.  
Another benefit to taco soup is you can make a hefty amount and have leftovers for your other bodybuilding meals.   
Fill your bowl up and also make 1-2 servings of rice with it for the extra carbs.  ​
Prep time: 10 minutes
Cook time: 6-hours (crockpot)
Ingredients
2 lbs of ground beef
2 packages of taco seasoning
1 can of tomato sauce
1 can of Rotel diced tomatoes and chilies
1 can of dark red beans
1 can of light red beans
1 can of corn
Instructions
Brown the ground beef in a stove-top pan
Pour in both cans of beans into crockpot
Pour in can of corn into the crockpot
Pour in the can of tomato sauce into the crockpot
Pour in can of Rotel into crockpot
Stir in taco seasoning and mix ingredients in crockpot
One ground beef is browned, strain and pour into crockpot
Stir all ingredients with meat Set the crockpot on low and let cook for 6-8 hours
*If you want more carbs and overall calories add some white rice.
Mass Building Recipe 3: Steak Dinner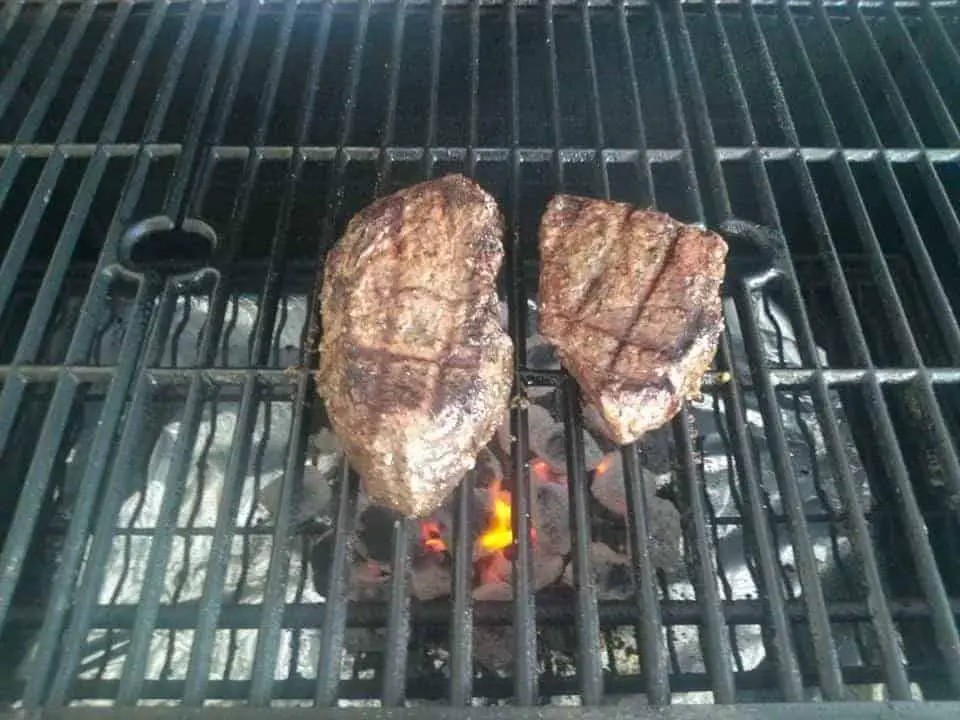 Steak Dinner This is the easiest and most simple recipe on here! But there's an art to cooking a good steak, and I'm going to show you how!  
I personally cook my steaks on an outdoor grill with charcoal. But feel free to use a gas grill if that's all you have.   
This will also be an extremely nutritious mass building meal.   
Eat 8-10 ounces of sirloin with 2 sweet potatoes, 1 serving of rice, and a double serving of green vegetables – This will be a vitamin-nutrient packed mass meal.   
Prep time: 10 minutes
Cook time: 1 hour (because of the potatoes)
Ingredients
8-12 ounce top sirloin steak
2 sweet potatoes
Broccoli 
Brown rice
Salt and pepper
Olive oil
Worcestershire sauce
Instructions
Pour 1 teaspoon of olive oil and Worcestershire sauce on steak
Dash salt and pepper on both sides of steak
Massage mix into the steak
Preheat oven to 400
Take the 2 sweet potatoes and poke holes all around them with a fork
Lay a piece of foil on an oven pan and place sweet potatoes on the foil
Cook in oven for 1 hour
Start cooking your rice in the rice cooker (or you may find it better to boil water on the stove for brown rice)
Steam broccoli (and feel free to add carrots) for 5-7 minutes
Heat charcoal and let it burn down until there's no more open flame (if you're using a gas grill, turn to heat up to 450 Cook steak on each side for about 5 minutes
Let the steak sit on a plate off the grill for 5 minutes before cutting into it
Mass Building Recipe 4: Protein Shake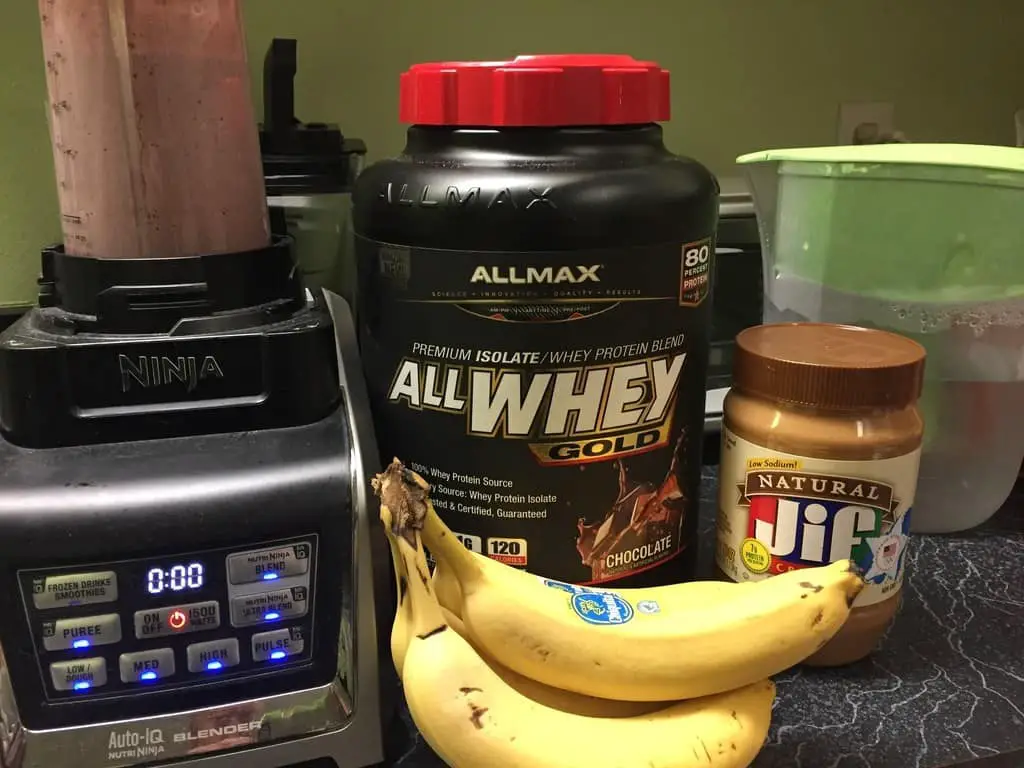 You're serious about building mass and training heavy, so you realize that protein shakes are part of your meal plan. ​ I want to give you the recipe for my best mass building shake.
In fact, I use this for my post-workout shakes (it's especially good on back and leg day). ​
Prep time: 5 minutes
Ingredients
whey protein powder (I go with ALLMAX ALLWHEY)
1 banana
almond milk
frozen blueberries
natural peanut butter
raw local honey
Instructions
Pour 8 ounces of almond milk in your blender (Ninja, Vitamix, Magic Bullet)
Put 1 banana in the blender
Pour in 1/2 cup of frozen blueberries
Put 1 serving of natural peanut butter in
Pour in 1 teaspoon of honey
Add 2 scoops of whey protein powder
Blend of medium or high for 30 seconds
*Because you're using frozen blueberries, you don't need to add ice
Mass Building Recipe 5: Bulking Chili
Bulking Chilli You're about to overload on some delicious protein with what I'm calling 'bulking chili.'  The recipe is similar to the taco soup recipe. Both are easy to prep.   
This recipe can also be cooked in a crockpot to bring out more flavor. But you could also throw everything into a big stove-top pot and cook on low for an hour.   
Like the taco soup meal, you'll want to fill your bowl up and also add a serving of white rice for extra carbs to pack on mass.   
Prep time: 10 minutes
Cook time: 6-hours (crockpot)
Ingredients
1 lb of ground beef
1 lb of sausage
2 packages of chili seasoning
1 can of tomato sauce
1 can of dark red beans
1 can of light red beans
Jasmine rice
Instructions
Brown the ground beef in a stove-top pan
Cook the sausage thoroughly in another pan
Pour in both cans of beans into crockpot
Pour in a can of tomato sauce into the crockpot
Stir in chili seasoning and mix ingredients in crockpot
One ground beef and sausage are done, strain and pour into crockpot
Stir all ingredients with meat
Set the crockpot on low and let cook for 6-8 hours
About 30 minutes before the crockpot is done cook a couple of servings of Jasmine rice in the rice cooker (this is for the extra carbs and calories making it a true bulking mass meal)
200+ Muscle Building Recipes
If you like these meals, then check out ANABOLIC COOKING. This is my go-to muscle building recipe guide (yes, I own a copy of this awesome book!).
These aren't the typical boring, bland bodybuilding meals. The foods are delicious, easy to cook, and designed to pack on muscle.
Click below to learn more:
Recipes for Mass Gains
You can train hard and heavy, but if you don't eat enough, you're not going to make gains. So I hope these 5 mass building recipes help you. 
These recipes should give you a good starting point to packing on more muscle and adding more mass to your frame. They're great weight-gaining recipes.
You can also use these recipes as guides to create your own. So feel free to add other ingredients to them or play around with different seasonings and cooking methods. 
Make sure you keep your calories high if you're a hardgainer like I was in my younger years.  Actually, you can read my personal story on this post: Eating Big to Gain Muscle: My Personal Story as a Hardgainer
Also, remember to eat often and don't skip meals! You must be consistent and give your body those daily calories it needs to grow and repair muscle tissue from your grueling workouts. 
Eat, train, and grow, bro!
Train with Passion,
Jason