Your #1 passion is helping others get in shape and feel better about themselves. And one of the best ways to help more people is by starting a fitness blog.
In this post, I'm going to share everything you need to start your fitness or workout blog today. Even better, you're going to get access to the tools I'm using for my own fitness blog.
You'll also see how to start your blog with minimal cost while still using premium resources (many are even free). I know you're excited to start, so let's dive in!
Contents
Domain and Hosting for Your Fitness Blog
Best Website Platform for Blogging
Themes and Page Builders
Email Marketing
Website Structure
Best Source for Images
Your Logo
How to Make Money with Your Blog
Products You Can Promote
Disclaimer: I am an affiliate for several of the products that I'm recommending below, which means I get a commission if you purchase through my link. This is one of the ways to monetize your blog (I'll talk more about later, and will also give you some resources that are fitness-based that you can promote).
Domain and Hosting for Your Fitness Blog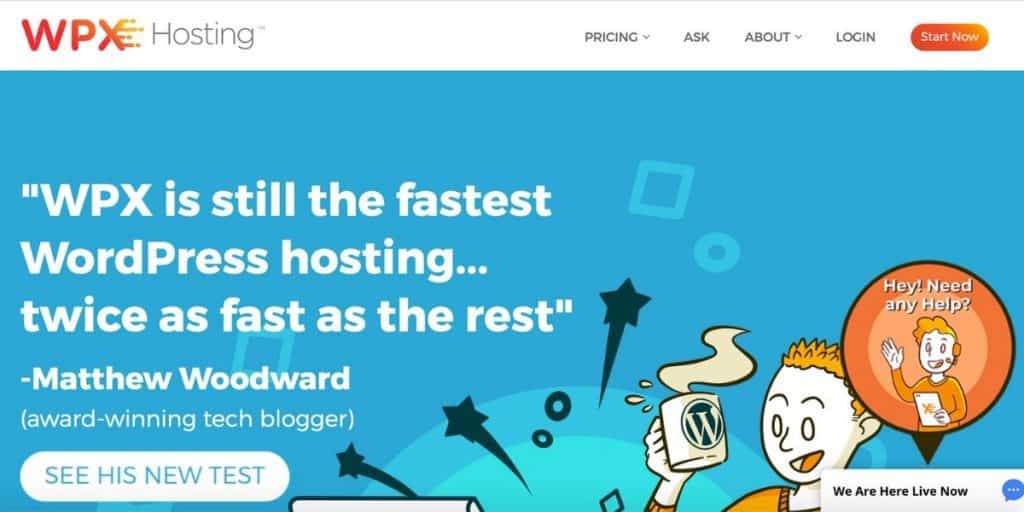 There are 2 things you need right away to start your fitness blog (or any blog):
Domain name
Hosting service
The goal here is to simplify things for you so that you can focus on building your brand while also recommending the best tools to support your online business.

On that note, I'm going to recommend that you go through the same service for both your domain name and hosting (there will be a link below for that).
Choosing Your Domain Name
For extreme newbies, the domain is going to be the name of your website. Like this site, the domain name is 'themuscleprogram.com.' It's a good idea to choose a name that's relevant to the type of blog you're creating.
You could also use your full name or a variation of it for your domain name. This can work out well if this is going to be your main business and you want to be the name and face of your online business.
Otherwise, choose a name that caters to your specific audience. The below questions can help you brainstorm…
Is your blog helping people get stronger with weight training?
Are you helping people get toned?
Do you want to give contest prep advice to competitive bodybuilders or physique contestants?
Who is the primary audience for your online fitness business? Make sure your domain name is related to that audience. Or again, just use your real name.
**You can lookup domain names to see what's available from the website hosting provider I'm going to recommend below.

Be prepared to come up with other domain names as chances are the perfect domain name you're thinking of right now is taken!

But don't lose heart…keep trying different names until you find something that's available (and always go with .com). You'll be surprised at all of the cool ideas you come up with for your website name.

…and that's 80% of what entreprenuearship is all about – that inner drive to keep pushing until you find the answer, and never giving up, no matter what!
Absolute Best Hosting for Your Blog
I'm going to speak from many years of experience on this one. I've tried a few different hosting companies. Most of them were okay…until I had a problem.
So I did some deep research to find the absolute best web hosting company that covered everything in one package (virus protection, adware protection, https, security, responsive customer service, etc.).
I can't say enough awesome things about WPX hosting. I have not had to worry about anything since I've moved all of my websites over to them.
Now, there are a lot of other web hosting companies to choose from. But I got tired of taking chances and having all of the issues with the websites that I've had in the past.
**There are cheaper hosting services too…but you get what you pay for, and this is the one area that you do not want to cut corners on.
So if you want to skip the future hassle and headaches, just go with WPX hosting now by clicking the link below. You can get your domain name through them as well.
Best Website Platform for Blogging
You've probably seen advertisements for all types of website and blogging platforms. But I'm going to recommend that you just go with WordPress and here's why:
You have complete control over your site with WordPress
WordPress is free! Most other website platforms cost $
It's the most commonly used platform for building websites
Allows you to add just about any feature you can possibly think of
If you choose another platform and decide you want to move to some other platform, you're kinda screwed! With WordPress, you can just change your theme and all of your information and data will remain the same on your site
You can integrate your own coding with WordPress (or hire a developer to do so)
**WPX hosting has a 1-click WordPress installation when you sign up. It's easy and simple.
Themes and Page Builders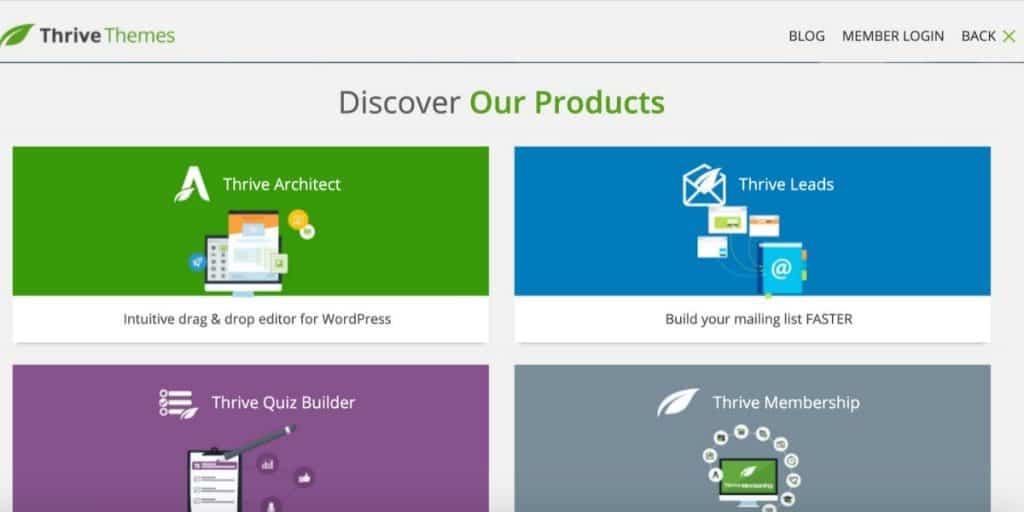 Once you have signed up with WPX hosting and have your domain name it's time to start building your fitness blog. This is where the fun and creative part begins.
WordPress Themes
With WordPress, you'll need what's called a theme. So that you're not confused (like I was when I first started my blog!), WordPress is the platform you're using to build your website. The theme is the layout and look of your website.
I'm going to give you my top recommendation for WordPress themes but first, there are a few things you need to look for in a theme…
Speed – some themes have coding that can slow your site down
Mobile-friendly – this is an absolute must-have
Layout – you want a simple user-friendly layout; some themes have too much going on and this can detour potential readers
Compatability – your theme must be compatible with other tools you will be using to run your online fitness business
All that said, my go-to place for themes is Thrive Themes. In fact, I use Thrive Themes for several other features, and I'll get to those.
Thrive Themes provides several WordPress themes to choose from. All of these themes are super-fast and mobile-friendly. And you can easily integrate other tools you need with these themes.
Remember, it's all about the user experience on your website. You need your site to work flawlessly when anyone comes to visit. And this is why I've stuck with Thrive Themes for so many years.
WordPress Page Builders
Page builders for WordPress are completely optional. In fact, for your blog posts, I highly recommend just using Gutenburg as it's built into WordPress. That will allow you to focus solely on creating quality content.
However, you may want more flexibility for certain pages such as your home page, about page, product review page, or creating a page to capture leads (we'll talk about that more later!). This is where a page builder will come in handy.
The awesome news is that Thrive Themes also comes with a page builder called Thrive Architect. This integrates seamlessly with any of the themes you're using from Thrive Themes.
Another popular page builder is called Elementor. I've used this a few times and it's also a great tool. But I prefer to use Thrive Architect because of all the features you get with the Thrive Themes package.
There is a slight learning curve with using any page builder; however, Shane Melaugh, owner of Thrive Themes, has several videos and written tutorials available for all of their products. You'll catch on fast.
Capturing Leads and Opt-ins
Another feature that comes with Thrive Themes is called Thrive Leads. This allows you to collect emails from your website with a form, lightbox, popup, slide-in, and several other methods.

Of course, you need to sign up with an email service to start collecting and sending emails to your subscribers. We'll get into how to capture your leads below.
Email Marketing
This is one of the steps that many forget about when they start a fitness blog. If you're not collecting email addresses you're leaving money on the table, and a lot of it.
**I suggest that you have your email service (and the ability to capture those leads as we just discussed above) ready as soon as you publish your first blog post.
Why is capturing leads so important? Think about it from a user perspective…
When you Google something, you're looking for information. But no matter how awesome the content is, if that website doesn't give you an incentive to hang around, you're gone and onto the next thing. That website just lost you as a potential client. Don't be that website!
How To Get Opt-ins
The way to pull these potential clients and subscribers into your world is to offer them a reason to sign up and join your email list.
The key phrase I just mentioned is what will make or break your fitness blog. You have to entice them with something of value for them to join your world.
Here are 3 ways you can get potential clients to opt-in:
Offer a free guide (eBook) that they can download once they opt-in
Offer a free 3-day or 5-day email course (this is just a short series of automated emails you will send them each day or a specific number of days.
Offer a weekly newsletter (I do not recommend this method when you're starting out because no one cares about getting a newsletter from someone they don't know; go with 1 of the first 2 options).
To elaborate on that last note, newsletters are great if you have celebrity status or when you're widely known to the point people are specifically searching for you.
For example, Tim Ferriss offers a weekly newsletter '5-Bullet Friday.' <— that link goes to Tim's sign-up page so that you can see what this looks like.

Most entrepreneurs know who Tim Ferriss is, so this newsletter strategy works great for him. If he were not so well-known, no one would want to signup for his newsletter because there's no perceived value.
For you, when you're starting out and competing with the masses, you want to give something away that's of great value to your potential client.
Here are 2 examples of my own:
Example 1: 5-Day Super Muscle Gains Crash Course: https://www.themuscleprogram.com/
This is my home page for The Muscle Program (this website!) and right away I am offering the free email course. You can signup and see what type of emails I'm sending out, and also the future emails I'll send.
**If you browse around my blogs on this site, you'll also see a drop-down from the top offering the same 5-day course. Both features were created using Thrive Leads (my home page was created using Thrive Architect).
Example 2: Guitar Practice Guide: https://www.jasonstallworth.com/join/
This is a webpage I created using Thrive Architect to offer my free guitar lesson guide.
**This guide I give away is just a simple eBook that I created with the free tools – I'll tell you how to do this in the 'How to Make Money' section below!
Now you have their email address so you can market affiliate products (or your products to them, keep them updated on your events, and you can let know when you have a new blog post (this is another way to get more organic traffic to new posts!).

So how to you capture these leads? Keeping reading…
Best Email Service for Your Fitness Blog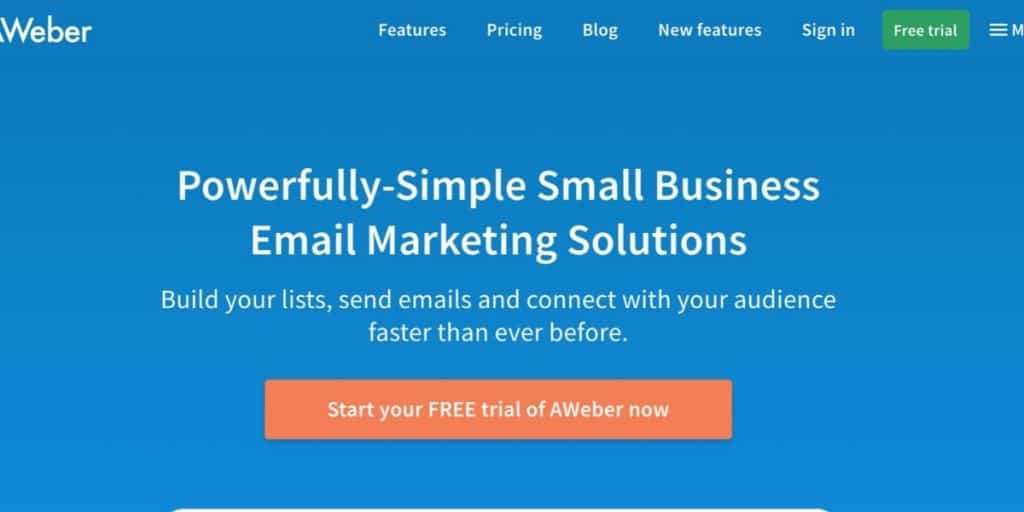 Now you need an email service so that you can collect and send emails to your subscribers. This is the number one way to build a real online business.
This can be an overwhelming decision because there are so many email service providers. I'm going to simplify this for you and give you a few things to look for:
Features – You don't want to get too complex in the beginning, but you do want something that can help you expand and grow.
Automation – You want specific emails (or a series of emails) to be automatically sent when a client takes a certain action or signs up to a particular list.
Integration with Tools – You want a service that easily integrates with common tools, especially WordPress.
Reporting – You need to be able to analyze how many people are opening your emails and clicking the links in your emails.
Cost – Of course, this is part of the equation. You want to start your online business as lean as possible.
AWeber meets all of the above criteria and they are one of the first, and still one of the top email service providers for internet marketers like us.
I have used them for many years up until recently (I'll expand on that more below…I'm actually considering going back to AWeber).
From a user perspective, AWeber keeps things simple. They also have great customer support. So that's a great email service provider to start with. And you may find that you never need to switch to anything else.
**To be transparent, I am currently using an email service provider called Drip. Their service integrates well with ecommerce stores which is something I have recently started up for my music business.

However, I have considered going back to AWeber because of its simplicity. I'm also finding that AWeber can do most of the things I need that Drip does but for a fraction of the cost.

Drip is awesome if you have a marketing team and a larger scale business. However, the endless features, which again are awesome, are overwhelming for most, like myself. And Drip is also more expensive than most other email service providers.
**You can read more about Drop here.

My goal with this article is to get you up and running quickly, and focused on creating content for your fitness blog as opposed to spending a ton of time learning compex tools.

That's why I'm recommending that you start with something like AWeber.
Website Layout and Structure
Keep it simple. In fact, use the KISS philosophy here (no, I'm not talking about the band 'KISS').
KISS = Keep It Simple Stupid
Think about your experience when you visit a website. You're searching for information to answer a question or to solve a problem that you have.
If you click on a website that has a bunch of ads popping up and stuff all over the place, what are your chances of hanging around? Probably zero.
This is why it's absolutely crucial for your fitness blog to be:
Clean
Fast (having a bunch of ads and clutter will slow your site down!)
Easy to read and navigate
Contain awesome content
Provide your readers with value
In addition, people need to know exactly what your website is all about as soon as they see it. So your logo and any images (which we'll talk more about later) should clearly resemble what your site is about.
Navigation and Structure
Simplicity is key here as well. You do not want your menu to be cluttered. But you do want to highlight specific areas of your site.
Below are 2 examples…
Simple Menu
This is a great way to start your blog and you can just focus on writing amazing content. Of course, you'll want to create categories for your posts (this will allow you to segregate them later).
Expanded Menu
If you're writing about different topics you can use the WordPress categories in your menu to highlight those topics. This site is a good example of the below as The Muscle Program has several workout and nutrition posts, as well as some product reviews.
Home
Workouts
Nutrition
Product Reviews
About
Best Source for Images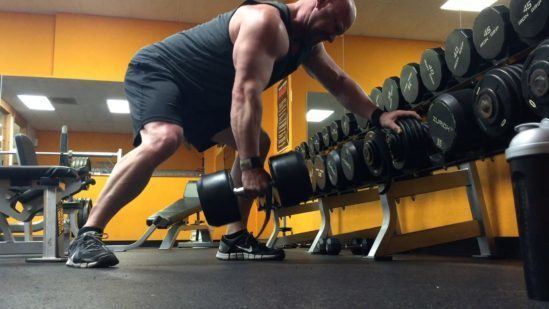 One thing that is an absolute must, especially for fitness blogs, are images. But where can you get images from?
There are 3 ways to go about this:
Create your own images (this is the one I strongly recommend)
Use free images from online sources
Pay for images
I'm going to harp on creating your own images. Your fitness blog is your brand and if you want to be authentic, there's nothing better you can do than to create and use your own images.
You may now be wondering 'How do I create my own images?'
Here are some suggestions…
Use images of yourself (ex: performing an exercise, using a product, etc.)
Use images of someone you know who is willing to be part of your venture
Take your own pics of products and anything that's related to your online fitness business – simple things like taking a pic of gym equipment, cardio machine, dumbbell rack…or food for a nutrition post!
That's really the best way to go about this so I encourage you to create your own images.
Now some other questions come to mind like image quality and proper size and dimensions.
You can use the free service on Canva.com. *There's a paid version but you can do everything you need with the free version.
The cool thing about Canva is you can also add graphics and text as well as different filters. And it also lets you resize the images to your needs. Just go to 'custom dimensions' and follow the guidelines below:
WordPress Featured Image Dimensions: 1200 x 600
WordPress Post Image Dimensions: 1024 x 800
If for whatever reason you are completely against creating your own images, I would first ask you to reconsider. But there are several sites that will let you use royalty-free images as well as pay for images (just Google something like 'images for my website' or 'royalty-free images').
The problem with using other images is that thousands of other websites are going to be using these same images and that will take away from your authenticity.
So just suck it up and create your own images.
Your Logo

Like your blog, your logo needs to be simple but it also needs to let your visitors know exactly what your blog is about. Simple, yet specific.
Unless you're a graphic artist, I strongly recommend hiring someone to do your logo.
You could hire someone on the internet using a service like Fiverr. Or do what I do and hire someone that you know. Chances are you probably have a friend (or a friend who knows a friend!) that does this type of work.
**If you would like to reach out to my designer, he would certainly appreciate it (tell him Jason sent you): Dave
How to Make Money with Your Fitness Blog
READ FIRST: There are 2 reasons why this is the last section of this post:

1) Revenue is the last thing you should think about with your blog.

2) If you don't do everything else before this right, you will fail, big time.

And more importantly, your focus needs to be on providing value first.

Proving value will attract lifetime clients, which will in turn provide a sustainable revenue stream for you.
There are many ways to generate revenue from your fitness blog. But as someone just starting out I'm going to highlight the fastest ways for you to get started.
Affiliate Marketing
Affiliate marketing is the most simple and fastest way to start earning income online. I suggest that you start with it.
Here's how it works…
You promote a product on your fitness blog (using your unique affiliate ID)
Someone clicks on that link and goes from your blog to the product website (this is tracked through your affiliate link)
They purchase the product after clicking on the link from your page
You get paid a commission
It sounds easy. And yes, the process is that simple. The caveat is that you will be taking massive action in creating content to promote that page.
*I'll show you the steps to promoting affiliate products below.
Create Your Own Product
You can also create your own product such as an eBook. This is a great way to show your expertise in your field and offer something that is personalized to both your brand and your clients.
Creating an eBook is the least expensive way to create your own product (in fact, you can do this for free, and we'll talk more about that below).
It's important to understand that the term passive income is a myth. It doesn't exist. You have to put in a sh$t-load of work upfront and continue doing so if you plan to make money online.
Products You Can Promote
I'll break this down into 4 sections. There are more, and you can research those. But the best way to start making money with your fitness blog is to keep things simple. You can always expand from there.
Electronic products (eBooks or courses)
Physical products (like supplements)
Your own product
Additional ways
**Before we dive into this section, it's important that you be selective about what you promote on your fitness website. Remember, your goal is to build a sustainable and reputable brand.
1 – Promote eBooks
One way you can drive revenue through your fitness website is to promote other people's eBooks.
What's great about this is there are many products that have upsells and ongoing memberships. This means more revenue for you, and sometimes ongoing revenue for as long as the customer maintains their membership.
Here are 2 common sites for you to research to promote eBooks:
**In my experience, eBooks do not sell as well as physical products. We're going to get to those next…
2 – Promote Physical Products
Promoting physical products as an affiliate, such as supplements, gets me excited! Why? For starters, the commissions are better than most electronic products.
Secondly, many of these companies will send you samples of their product to try. This allows you to give your audience an honest review based on your own experience.
There are many supplement companies that sell their products through affiliates like you and I. I'm going to share the one that's proven to be the most reputable with an awesome supplement line, and that pays out some hefty commissions.
Their products include:
Testosterone booster
Fat burner
Supplement for men over 40
A new supplement line that includes a specific product for women and older men
How to Promote Physical Products
Here's a checklist of what you'll want to do to promote supplements:
Ask for a sample of the product from the manufacturer
Write a review blog post of the product based on your experience
Include your affiliate link to the product in your review post
Include a specific CTA (call to action) for the reader to click the link to learn more about the product (this link will be your affiliate link that goes to the product site)
Email the link to your new review post to your email subscribers
Promote the link to your product review in other blog posts that have relevant topics; also promote the link on your social media accounts (business accounts, not personal)
Do a YouTube review of the product (embed that video on your blog post review page, and include the link to that blog post in your YouTube description) – this is optional but it can really help boost your traffic to that page.
***Here are my product review pages for some of Stacked Brand's products that I promote. Do not copy these word for word (it will only hurt your site!), but do feel free to use these as guides for writing your own product reviews:

Jason's TestoFuel Review
Jason's Instant Knockout Review
Jason's 4 Gauge Review
Jason's Prime Male Review
Click the button below to start promoting Stacked Brands products…
3 – Create Your Own Product
I recommend that you start creating your own eBook once you get about 30 blog posts completed (TIP: you can repurpose some of that content in your eBook).
This could be a workout program or nutrition guide, or something similar.
The beauty is this can all be done for free. You can create your eBook in Microsoft Word or Apple Pages and just save it as a .PDF file.
Here are the steps (at a high-level) to creating your own eBook:
Create your eBook in Word or Apple Pages and save the final version as a .PDF
Use a free service like Canva.com or Adazing.com to create your eBook cover (you will use this image on your product page)
Choose a delivery and payment service to accept payment and deliver your product like Woocommerce or Sendowl
Create your product description page and tie that to your payment/delivery tool (if you go with Woocommerce, which is a free WordPress plugin, you will have a 'Shop' for your products and you'll just want to add a description to your product page)
Consider writing a long-form description page for your product and link that to the product page where customers will purchase
Promote your eBook product link on social media
Include your eBook product link in other blog posts that are relevant
**You can take a look at my own eBook product pages below. This is using Woocommerce for product delivery and payment collection:

Hardcore Muscle Building Program
Lean Muscle Building Program
Heck, order one of my programs and you'll see how my eBook layout is so that you can use that as a template to create your own.
Hey, that was a sneaky sales pitch…Lol!
**Again, start writing content (blogging) first. Get a solid 30+ posts out there before you create your eBook.

I have a helpful post giving you several content ideas here: 5 Amazing Fitness Blog Content Ideas that Captivate Your Readers
4 – Additional Revenue Generating Methods
You can also become an Amazon Associate. Promoting Amazon products is essentially affiliate marketing. However, commissions are not as high most other affiliate offers.
Amazon Associates: 6-8% commission
Other affiliate products: often 30% and up
Your own eProduct: 100% (minus the small fees for transaction/delivery)
There's also PPC (pay-per-click) that we talked briefly about earlier like Google Adsense. But the payouts are not going to be anything near substantial unless you have a ton of traffic coming to your site.
*I am an Amazon Associate but I don't spend much time on this method as it's just not worth the effort to me. I would much rather put time and effot into promoting those products with better payout.

However, you should experiment to see what works best for you.
Start Your Own Fitness Blog and Start Making Money
Running your own online business is extremely rewarding in every aspect. You're doing what you love and you're not having to go to some crappy day job, rotting behind a cubicle, answering to 8 different bosses, filling out TPS reports and such. However…
Never forget why you're doing what you're doing. The reason you're in the fitness industry is to help people. You genuinely want to see others reach their fitness goals and you're honored to be part of that.
Yes, you want to earn an income from doing something you're passionate about. There's no greater way to live. Just don't get so caught up in the money aspect of it all that you forget the real reason you started.
Being genuine is something that will carry you much further than just trying to sell someone a product. On that note, be extremely selective about what you promote (as I mentioned earlier).
Remember, you're not just running an online fitness blog, you're also building your brand. And you want your brand to be sustainable and reputable.
I hope you enjoyed reading this, and I really hope it helps you get started with your fitness blog!
Jason